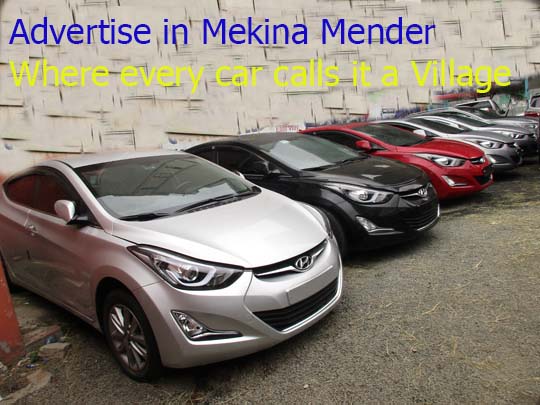 In Mekina Mender, we make it so easy for car sellers to achieve their dreams by advertising in what we think is the best website for cars in Addis Ababa. We have a very affordable package for car sellers. Our cheapest package is what is termed as the Bronze package.
With this package, you can advertise a maximum of 8 cars for 700 Birr. This means a price of 87 Birr per car.
Mekina Mender viewed via  https://www.mekinamender.com urges all car sellers in Ethiopia to use it. This will help a lot of car enthusiast because buyers who know how to use a website do not have to walk from car yard to the next looking for a white car, a specific brand or model.
The website's advance search can enable them filter and find the sort of car they are looking for whether by its year of manufacture, color, kilometers, doors, engine size in CC or Price.
More importantly, the benefit of an online is that it eliminates unnecessary questions what model the car it, the kilometers travelled or its price. All these details are put in the website. Buyers who already made enquiries about the car already have an informed decision about the type of car they are viewing.