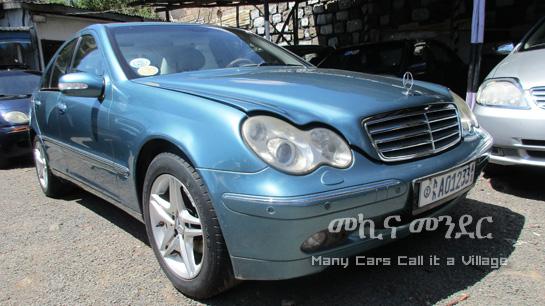 Mercedes cars are very rare in Ethiopia. That is why you should get this one to be unique. This is truely a family car. We are sure you would love this coupe. Make it a perfect first car!
A truly superb car that really stands out in a crowd. Give your family extra protection with these features: This Mercedes-Benz C180 Kompressor has brake assist, side airbags, driver airbag and passenger airbag. It has ABS brakes. It has 10 airbags fitted for your protection. FEATURES THE WHOLE FAMILY WILL LOVE: - Cruise control - 16" alloy wheels - Front & rear power windows - Climate control air conditioning - Power steering - Remote central locking - Front fog lamps Rego expires Nov 30 2018 12mths rego can be added at cost (Approx $1200) This car represents great value at $5,500 Or $6,700 with new 12mth rego added.
What we have
In Mekina Mender viewed via http://www.mekinamender.com we list a variety of cars. We have every model and every make of every car every produced and ever existed in the world. We have more than 300 different cars makes and over 2000 different models. That means that when ever you have any car for sale or rent, it is there in the village website.